Facility
This clean and well-lit laundromat facility has Electrolux laundry equipment throughout which operates with a fully attended staff who will assist customers and maintain our Cleanest Store reputation. You will find over 90 washers and dryers including 8 super large capacity(75lb.), 10 large capacity(55lb), 14 triple load(40lb), and 12 double load washing machines! Also, a wide variety of vending/amusment games are available to use while your clothes are being washed and dried or watch one of the six TV's stationed throughout the store.

Things To Do
Tired of sitting around a Laundromat in the middle of nowhere with nothing to do, drink or eat? Launderland in the Laurel is conveniently located within a shopping district full of restaurants, coffee houses, book stores, music stores, 99 cent stores, hair and beauty salons and much more all within feet of Launderland. Our next door neighbors include:

Food
Kentucky Fried Chicken, Taco Bell, Dominos Pizza, Full House Café, World Ground Café, Glenn's Burgers, Gerardo's Taqueria, Phnom Phen Restaurant and more.
Laundromat Knowledge:

Do you know the best time of day to use a laundromat?
Do you know the best day to use a laundromat?
Is it less expensive to wash at home or use our facility?
You run the numbers:
Laundry Costs

Professional Wash & Fold Service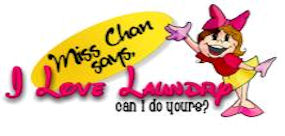 This is a Premium Service like no other
All Items Sorted & Bagged separately
Ready for drawers or closets
No Wrinkles
Same Day Service in most cases Seven days a week
Orders are done YOUR WAY
*Click Here For Internet Special*
Check back for our specials!

ATM

Wells Fargo ATM on site for your convenienance.

Store Features

Private Folding Tables with TV viewing and stools for your comfort.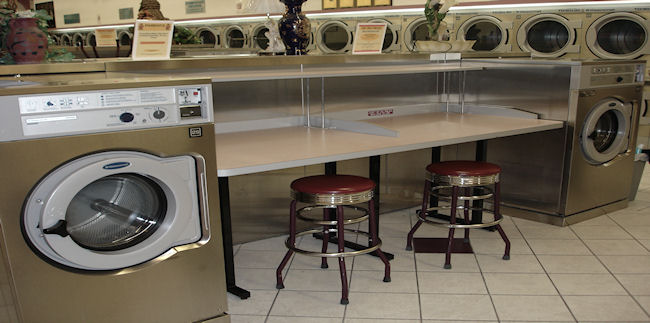 Entertainment for young and older.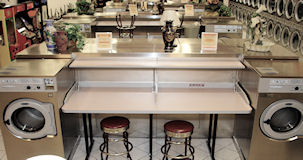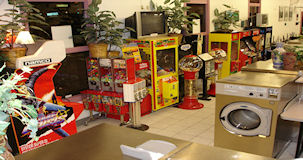 No shortage of dryers here!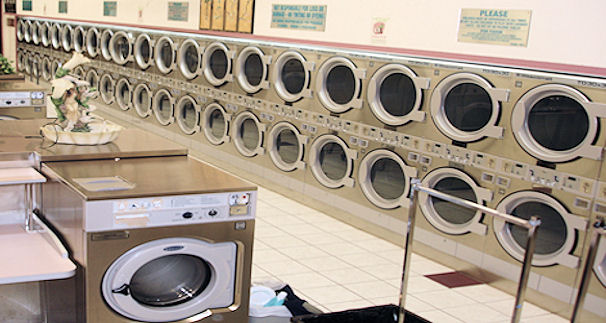 Inside & Outside Lounging and Dining Areas for your comfort.